Welcome and Thank you for visiting our Website.
Today we would like to show you our Warehouse.
We are one of the few companies in this field in Japan to have our own warehouse where our Skilled and Experienced Engineer will check all of the incoming machines thoroughly in order to meet the standard of our customers. Our services include maintenance, reparing, installation, cleaing, loading and moreover!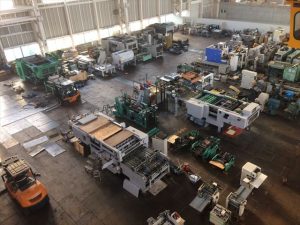 It is located in Saitama prefecture and the nearest airport would be Haneda or Narita International Airport.
Whenever you are closeby, please give us a call and we can show you around !
Have a nice day!
JOINUP CORPORATION
Subscribe to our new Offers, and you can be the first to find out the latest news and offers of any upcoming machines in Japan.
Contact us on this web and we will add you to our mailing list.